New Home for sale in Spring Hill Tn and Thompson Station TN
Spring Hill Tn New Home
The Kaylee SE Plan in Wades Grove
Spring Hill Tn The Kaylee SE plan by John Maher Builders
The Kaylee SE in Wades Grove was designed with the forethought of family and unity. Unlike conventional homes that typically segment the home into compartments, this home has a communial essence where family, friends and guests can gather and all have different things or projects going on simultaneously. All the while being in each others company.  The main features of this home is that it still offers 4 bedrooms and 3 full bathrooms and a full sized bonus room.  An open an inviting plan welcomes you, your family and guests as you walk in the front door. The main floor is spacious with the large open great room that continues on into the kitchen and eat in dining area.  The multi-purpose granite island has an endless amount of uses. The island is ideal for quick snack, or have the kids do homework while you prepare a meal, work on a family projects or master a puzzle because there is room to work on this island.  You will love the upstairs layout. The bedrooms are separated by a bonus room and a full bathroom, giving each family member or guest privacy and solitude when retiring.  You will love the flow that this home has upstairs and down.  This unique and modern home, The Kaylee SE in  Wades Grove community, is designed for the way we live today  If you would like more information on The Kaylee SE in Wades Grove contact Van Woody at 615-403-7072 for more details or to request a personal showing of this unique home.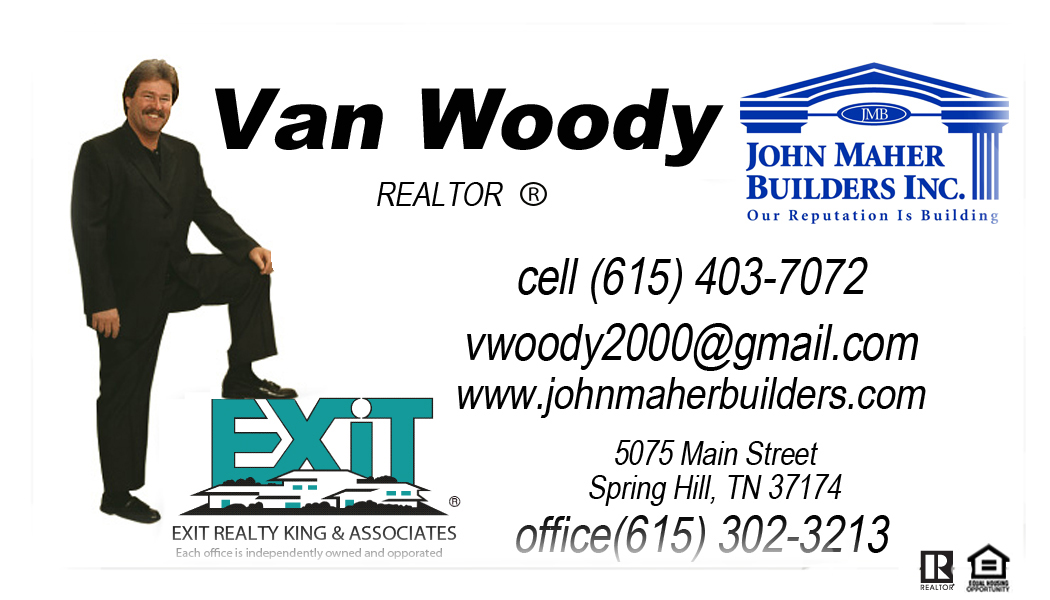 Article written and photos by Van Woody of Exit Realty King and Associates 615-302-3213 or
Preferred Direct at 615-403-7072
Visit me at my sales office for information on Wades Grove, Benevento,Spring Hill Place and Bridgemore Village.
2001 Katach CT. Spring Hill, TN 37174
Article, Photos and Video by Van Woody
HTML: By <ahref="https://plus.google.com/+VanWoody?rel=author">Google</a>
The post %%POSTLINK%% appeared first on %%BLOGLINK%%.